Before 1926 ---- After 1950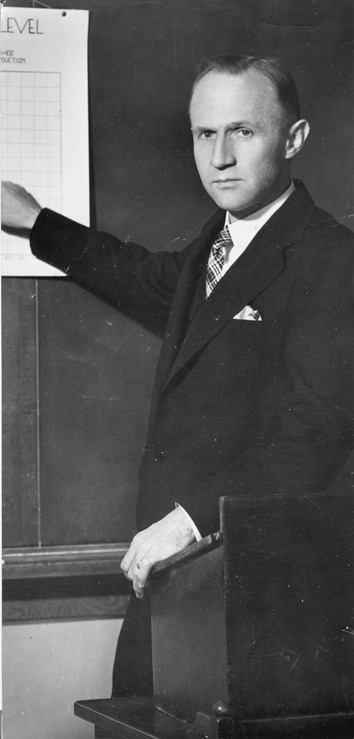 Along with his other achievements, including his time spent in China with brother, Arthur, John Parke Young taught Economics at Occidental College from 1926 until 1941, when he left his professorship to take a position in Washington D.C. as an economist for the State Department. He was widely respected for his work and contributions to the school, and received an honorary degree from Occidental College after his retirement.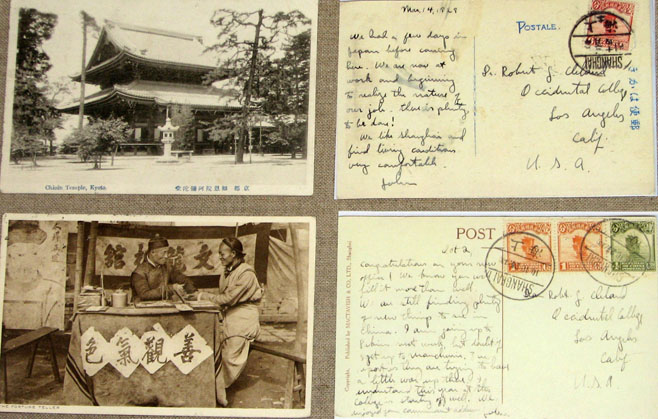 Both John Parke and Arthur Young traveled to China as part of the Kemmerer Commission to assist China in establishing a stable financial system. John Parke Young returned to the United States after one year, resuming his work at Occidental College. Arthur remained in China until 1947.
While in China, John Parke frequently corresponded with Robert Glass Cleland, Dean of Men and Vice President of the College. In 1929, he sent him postcards from his journey:
"We had a few days in Japan before coming here. We are now at work and beginning to realize the nature of our job--there is plenty to be done!
We like Shanghai and find living conditions very comfortable. -John"
-John Parke Young, from the Kyoto postcard (top left)
---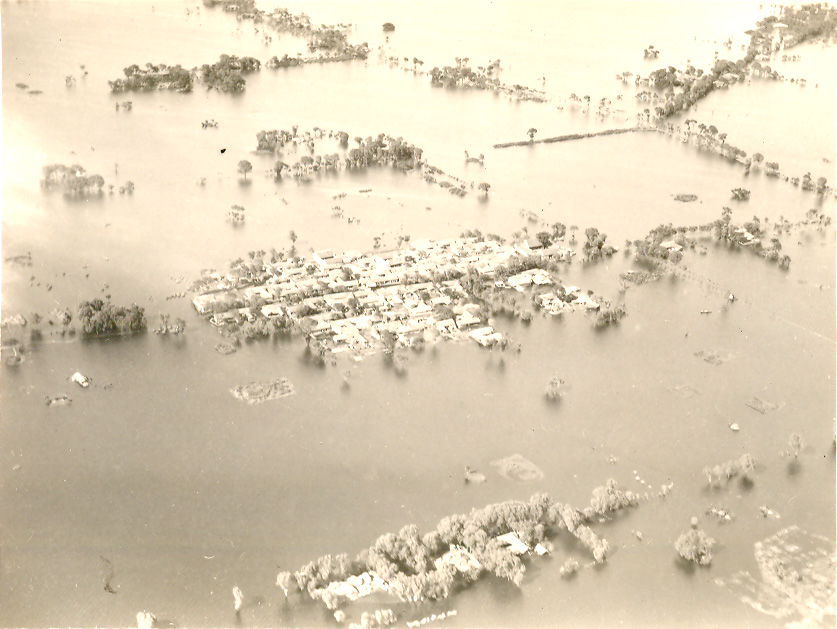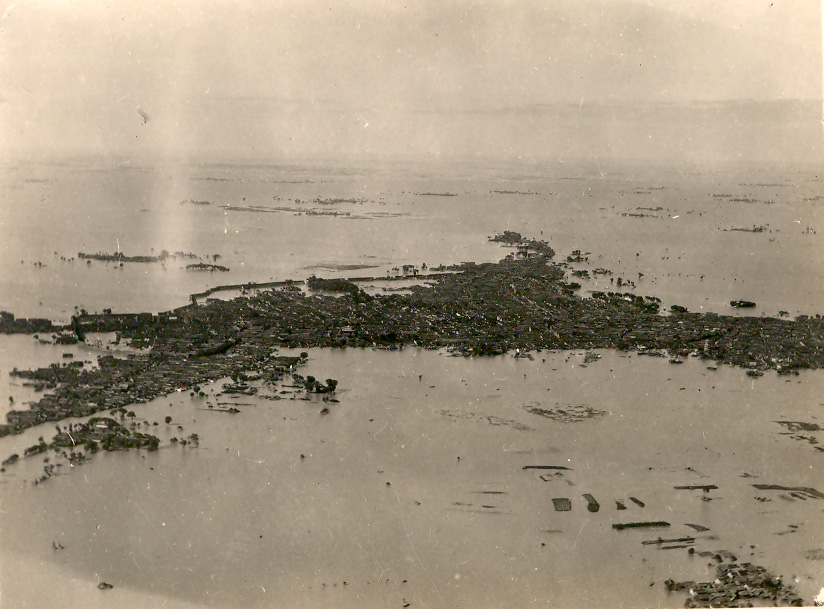 In the summer of 1931, the Yangtze River flooded, killing 145,000 people and leaving 40 million more homeless.
"Charles Lindbergh and his wife [Anne Morrow], who had just arrived in China, volunteered their services to map the devastated area from their seaplane. [Arthur] Young assisted them, lending them his camera to photograph the devastation.'
-Arthur W. Young and the Nationalist China's Finances, by Edward L. Rada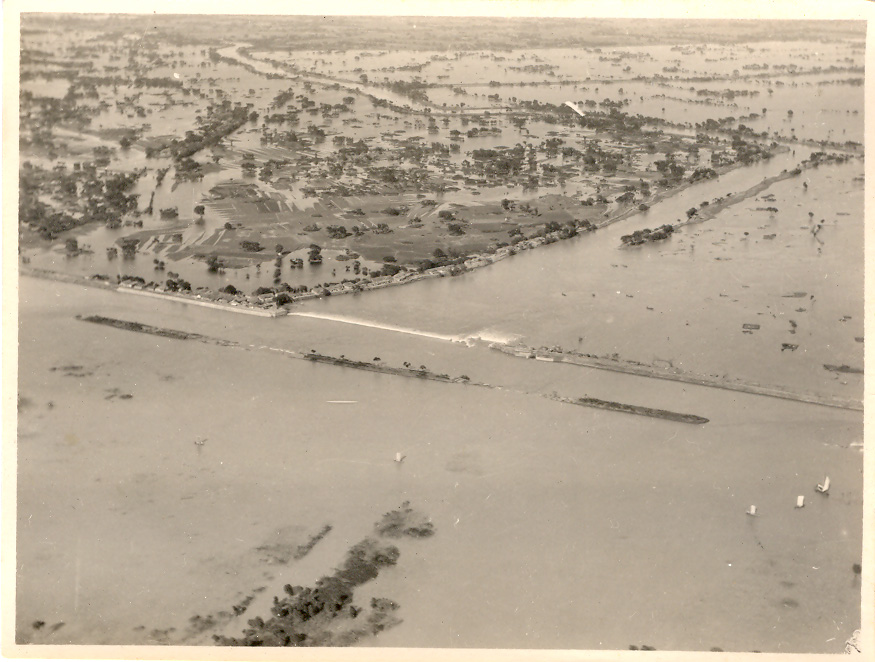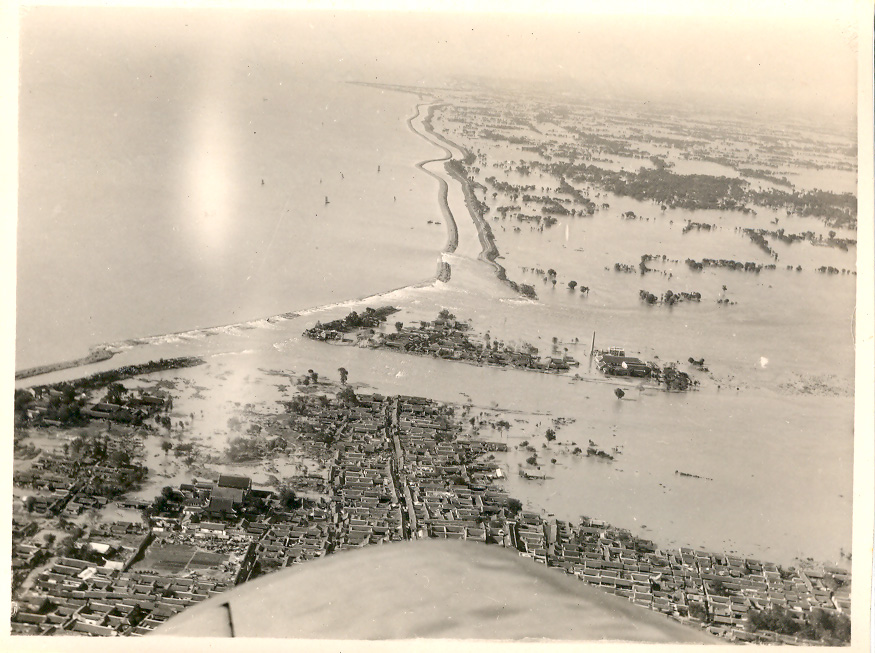 The original photographs (left) were taken by Lindbergh. His description of the landscape, flood, and population is available in Special Collections.
---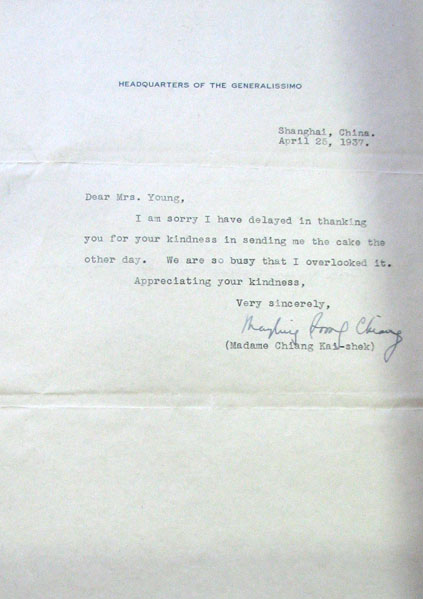 HEADQUARTERS OF THE GENERALISSIMO
Shanghai, China.
April 25, 1937.
Dear Mrs. Young,
I am sorry I have delayed in thanking you for your kindness in sending me the cake the other day. We are so busy that I overlooked it.
Appreciating your kindness,
Very Sincerely,
Madame Chiang Kai-shek
---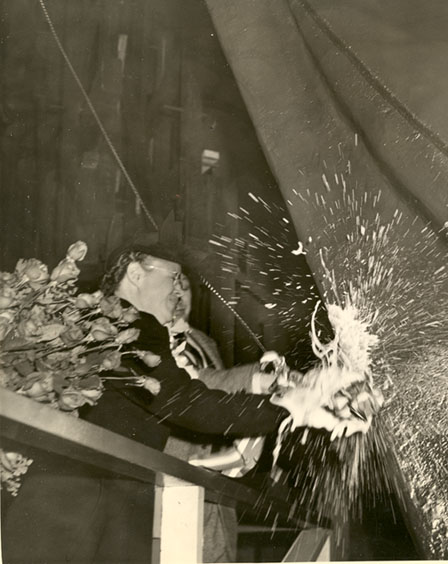 Liberty Ships were vessels designed in 1941 as emergency replacements for shipping losses caused by German submarines. The S.S. William S. Young was one of 2,751 ships, each named after a prominent deceased American. It was launched at Terminal Island on January 18, 1943.
Sarah, who was active in WWII as secretary at the California War Chest in Pasadena, was on hand for the launch, christening it with a champagne bottle (left). Below, Sarah Young stands with Mrs. Alphonso E. Bell at the Terminal Island ceremony.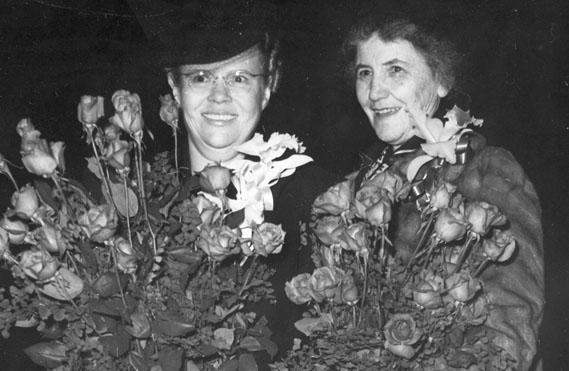 ---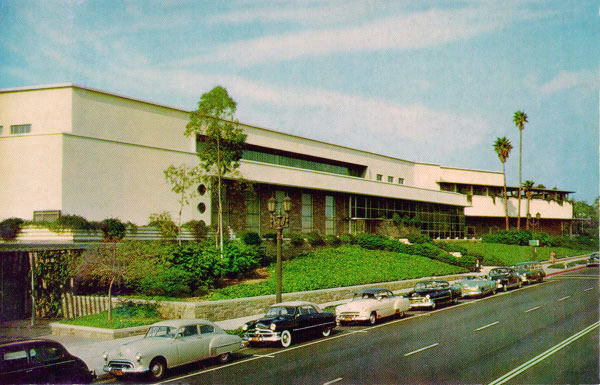 In addition to being a member of Bullock's Board of directors, in 1943, Walter Young was appointed the manager of the new Bullock's Pasadena Store (left) and remained in this position until retirement in 1958.
Before 1926 ---- After 1950