Before 1951 ----- After 1975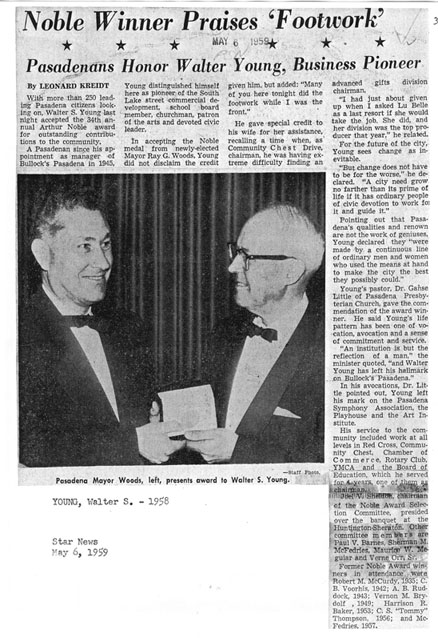 Walter Young was campaign chairman and president of the Pasadena Community Chest for over a decade, raising funds from local businesses to distribute to community projects. The City of Pasadena awarded him the Arthur Noble Award for his civic contributions in 1958. Among his civic activities, his family reports that Young took pride in his efforts to bring about the desegregation of Pasadena schools.
---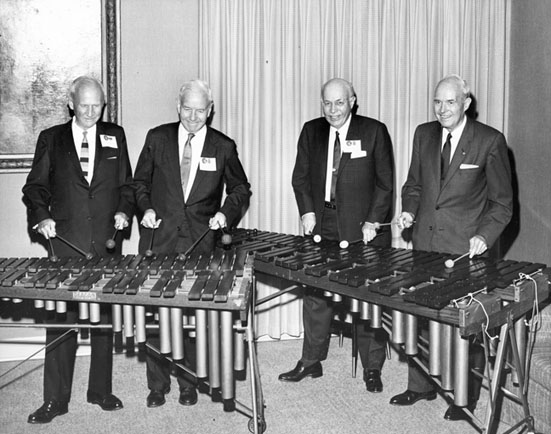 In the 1960s, the Youngs were active alumni on campus. The Young Brothers Marimba Ensemble--John, Walter, Arthur, and Paul--performed at the Fifty Year Club alumni luncheon in 1966.
---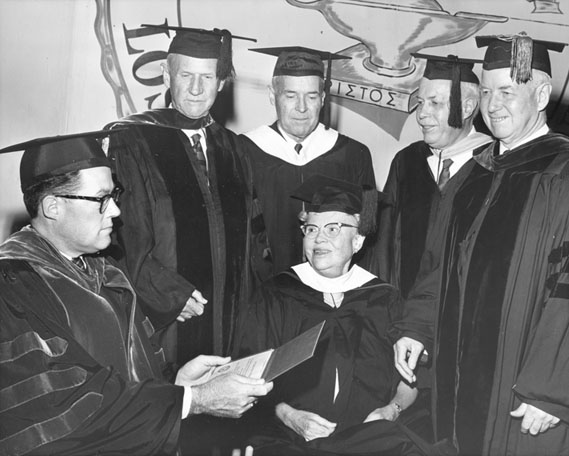 In 1967, all the Young children attended Occidental College's 80th Anniversary celebrations. Here they are pictured with President Richard Gilman. (left to right) John, Paul, Walter, and Arthur stand behind Sarah, seated.
Before 1951 ----- After 1975