Sponsors

WTC Consulting, Inc.
WTC Consulting, Inc. is a national professional services firm delivering consulting services to higher education, health care, and public sector clients. For more than 26 years, WTC has helped organizations solve their complex networking, IT, and telecommunications challenges through Strategy, Acquisition, and Implementation. WTC has conducted more than 850 engagements for 210 clients.
Areas of expertise include strategic business technology planning, RFP development, technical service agreements, VoIP assessments, wireless access strategies, security risk assessments, disaster recovery planning, needs assessment and technology modernization planning, infrastructure design, management consulting, network designs, convergence planning, rate and funding strategies, technology management information systems, implementation oversight, and sustainability planning.
WTC was recently engaged by CLAC to assist in developing a list for pre-qualified Vendors who offer vulnerability scanning services. The RFI process addressed scope of vulnerability scanning services, detail provided in sample reports, level of customer support, pricing, and experience providing services to academic institutions.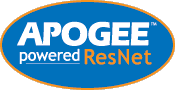 Apogee
Apogee (http://www.apogeenet.net) is the leader in deploying and managing integrated campus residential networks (ResNet) in partnership with higher education communities across the country. Partnering with Apogee to provide a high-speed ResNet allows colleges and universities to enhance their network infrastructure, allowing the IT departments to focus on mission critical tasks, such as growing the enterprise network, and facilitating the development and use of e-learning tools. One of Apogee's key advantages as a ResNet service provider is that we are exclusively committed to higher education institutions, which allows us to focus on the challenges and ever-changing demands of today's students. We have a 100% referral rate and 100% renew rate.
Apogee's services include: high-speed wired Internet, state of the art wireless deployments, customized CATV, IPTV to the desktop and VOIP, all coupled with a 24 hour/7 days per week student support call center.

Longsight Group
The Longsight Group supports open source software for higher education and non-profit institutions. Longsight clients buy support – not licenses – and get control, flexibility, high quality support and cost savings. Longsight hosts and supports carefully selected and innovative community projects including Sakai (learning management), Drupal (content management and portals) and DSpace (institutional repositories). With decades of front-line experience, Longsight understands the business of higher education. Please visit us at http://longsight.com.

Ingeniux
Ingeniux is the leader in web content management and social software for higher education. Trusted by over 100 colleges and universities, Ingeniux powers world-class websites, communities, and collaboration. Ingeniux CMS delivers a complete web CMS solution for the campus web. Cartella is a social software suite featuring blogging, portfolios, document management, wiki, video and social networking for managing alumni communities to e-learning. Ingeniux software is available on-premise or on-demand.

iAppSys: The Premier Oracle Higher Education Partner
iAppSys: The Premier Oracle Higher Education Partner iAppSys has over 15 years of experience working with Oracle Higher Education Solutions. We have extensive knowledge of Oracle product purchasing and licensing as well as a deep understanding of the culture and practices around Oracle contract policy. We provide expert functional and technical solutions in the areas of Oracle DBA and Database Services, Oracle Software Licensing, Content Management, Security, Fusion Middleware, Business Intelligence, Data Warehousing, Oracle E-Business Suite Consulting, Managed Services for Remote DBA and E-Business Suite Support as well as Oracle Training & Mentoring.

SunGard Higher Education
SunGard Higher Education provides solutions, strategic consulting, and technology management to colleges and universities around the world. More than 1,600 institutions, and the learners they serve, rely on our broad portfolio of products and services to fulfill the possibility and promise of education.
Our clients include community colleges, liberal arts colleges, public universities, and international institutions. More than eighty percent of research universities in the United States are SunGard Higher Education customers. More than half of the most successful fundraising institutions use SunGard Higher Education solutions.
Our broad portfolio is unrivaled in the industry, providing colleges and universities with a single source for creating, managing, and extending their unique vision of a unified digital campus. Designed to meet your objectives and incorporating the insight of your peers, our solutions help you build better processes for more efficient management and planning.


Rebecca Rossignoli
Executive Assistant to the VP of Information Resources/CIO
Occidental College
rebeccar@oxy.edu
(323) 259-1451