Miles ridden. Blue: Time. Magenta: Litespeed Ghisallo.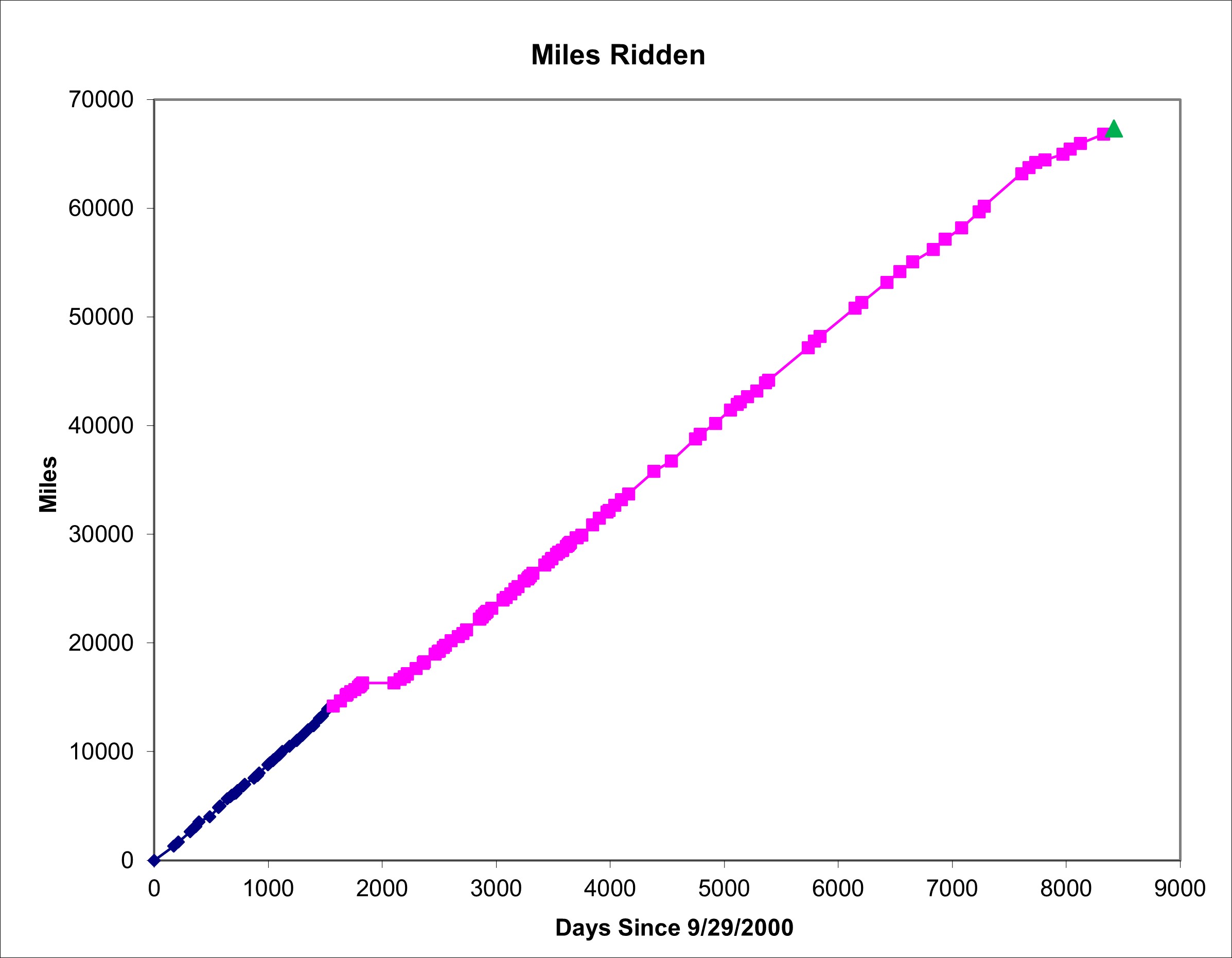 Back home at 40K exactly. What are the chances?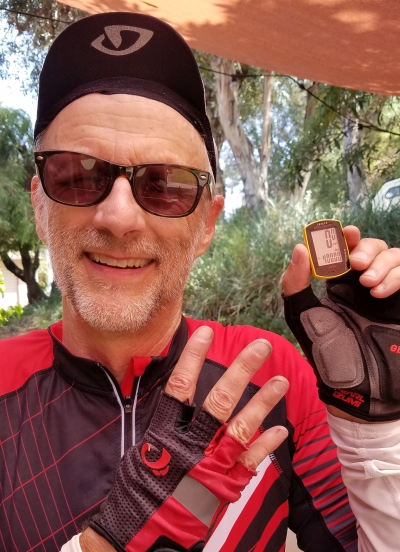 Scott's Ride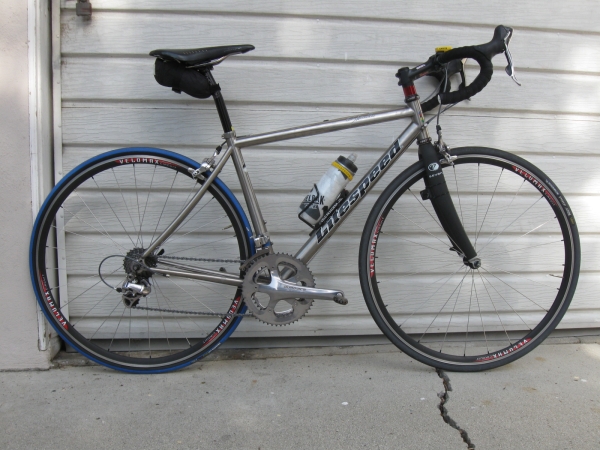 Parts from ebay; assembled and maintained by me
Litespeed Ghisallo 2003 M/L frame
Chris King headset and Seven (!?) fork
Thomson setback setpost with Fizik Arione saddle
DuraAce 7800 group (39-53, 12-25) NEW! Now with a 11-28 cassette.
Velomax Circuit wheels (ever true; new bearings and cassette body 2/12)
Thomson X2 stem (10 cm, 10 deg inverted) not pictured
FSA Wing Pro Compact bars (40 cm)
Conti Gatorskins 25 (not pictured)
On the odometer(2/20/2020): 44,007 miles
Scott's X-Town Commuter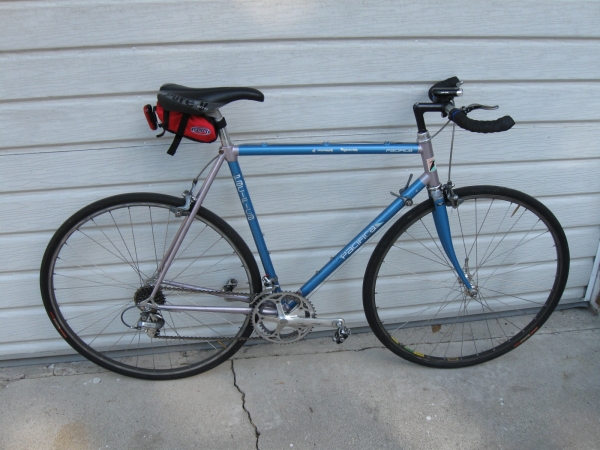 Pacifica frame (Boyer-Bridgestone,ca. 1990), epoxied aluminum tubes
Shimano 600 (proto-Ultegra) group, 7-speed cluster. Wonderful indexed downtube shifters!
My dear old Cinelli bars (ca. 1976), chopped and flopped, with bar-top brake levers.
28 cc tires
Map and profile of a decent 40 mile ride from my house.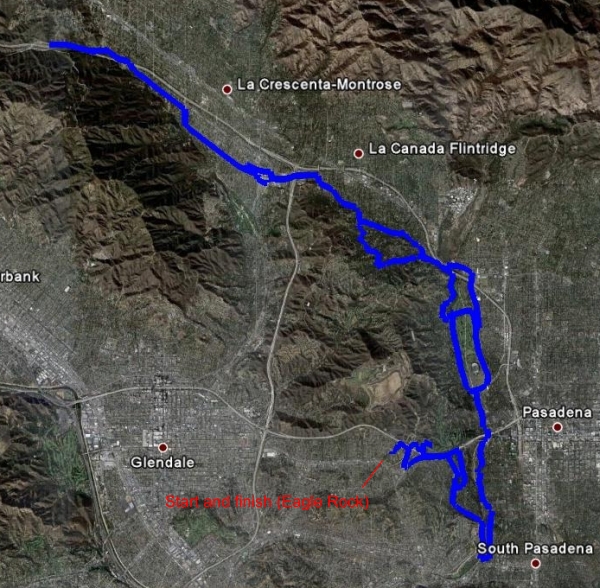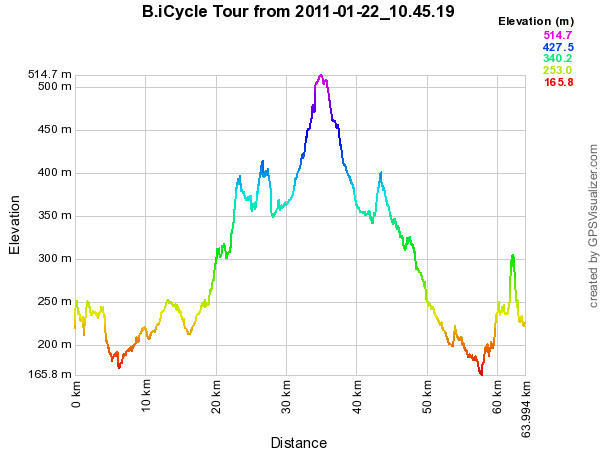 top
home