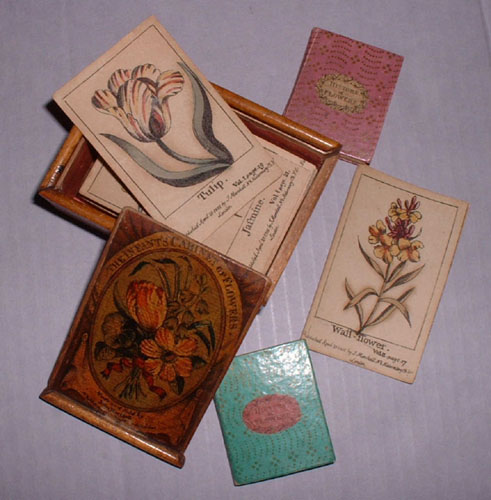 Miniature Books Through the Years
Miniature Books by the Numbers
Visit Other Special Collections Exhibits
Miniature Books: Then and Now
An online exhibition of miniature books and how they have evolved throughout the years.
---
What is a Miniature Book?

A commonly asked question is what differentiates a miniature book from simply a small one. According to the Miniature Book Society, "a miniature book is usually considered to be one which is no more than three inches in size—height, width or thickness… Outside of the United States, books up to four inches are collected as miniature books." (www.mbs.org) The Occidental College Library's Special Collections uses this criteria to define miniature books for our own collection.

A Brief History of Miniature Books

Did you know that the first miniature book as we know it today was created in 1496 by Peter Schoffer, assistant to printer Johann Gutenberg? Early printers often had their apprentices make miniature books in order to test their skill at using small typefaces. Until the Industrial Revolution of the late 18th and 19th centuries, miniature books were primarily a work of convenience, designed for adults to slip into a pocket or strap to a girdle, or as a more accessible size for children. After the Industrial Revolution, paper became easier to make and books became easier to bind. As a result, miniature books were printed increasingly for novelty's sake. Creating miniature books today is also a book art form explored by artists and artisans in fine printing and binding. This exhibition, drawn from the Miniature Books in the Special Collections Dept, offers a look at the diverse types of these small books produced during the past 200 years.
Website designed by
Jessica Low '07
2007-2008 Library Fellow
Mellon Librarian Recruitment Program
" All the way home I kept remembering
The small book in my pocket. It was there. "
-Robert Frost, "A Fountain, a Bottle, A Donkey's Ears, and Some Books."

Page last edited by on 03/06/2013.
Occidental College Library Special Collections & College Archives
© 2008 Occidental College